Naperville Property Division Lawyers
Ensuring the Fair Division of Separate and Marital Property
In Illinois, the characterization of property can complicate the divorce process, particularly if there are significant assets or business interests that are to be classified and divided. At the Roscich & Martel Law Firm, LLC, our Naperville attorneys are dedicated to helping clients resolve complicated property division issues in a manner that is fair, amicable, and affordable.
Make sure property is divided fairly after your divorce. Contact us at (630) 793-6337.
Dividing Property in Illinois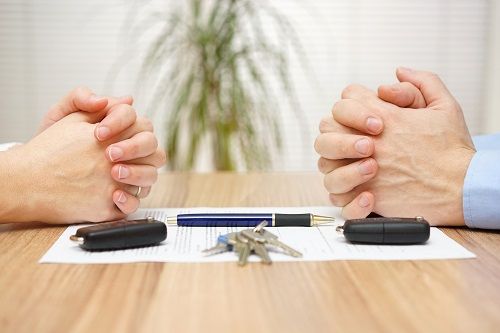 Under Illinois property division laws, all marital property is to be divided equitably — or fairly — in the event of divorce. Equitable distribution does not necessarily mean equal. If there is no prenuptial agreement or negotiated marital separation agreement, the court will use many factors to determine the fair division of marital assets and debts.
As skilled attorneys, we have the capacity to provide effective legal advice and counsel in matters involving the division of property and marital debt, including:
Characterizing property as separate or marital assets
Examining non-marital property for potential co-mingled interests
Valuing business interests
Uncovering undisclosed or hidden assets
Dividing retirement plan benefits using a qualified domestic relations order (QDRO)
Negotiating property distributions in lieu of alimony, when relevant
What Property Can Be Divided in Divorce?
All marital assets — cars, real estate, personal property, bank accounts, IRAs or investment funds, and other property — are subject to distribution in Illinois divorce. However, non-marital property — separate inheritances, gifts, or separate property that was brought into the marriage — is not subject to distribution as long as it can be demonstrated that such property was kept separate throughout the marriage. However, appreciated value of non-marital property may be characterized as marital property.
Negotiating Property Division Agreements
At the Roscich & Martel Law Firm, we strongly believe in utilizing divorce mediation and other methods of alternative dispute resolution to obtain solutions to property disputes whenever possible to reduce the emotional trauma and expense associated with a contentious battle. However, our Naperville attorneys have the experience and perseverance to advocate for your interests in trial when necessary. Count on us to protect your best interest and represent you no matter the circumstances.
To schedule your initial consultation, call us at (630) 793-6337.