Naperville Child Support Lawyer
Knowledgeable Professionals Protecting Your Family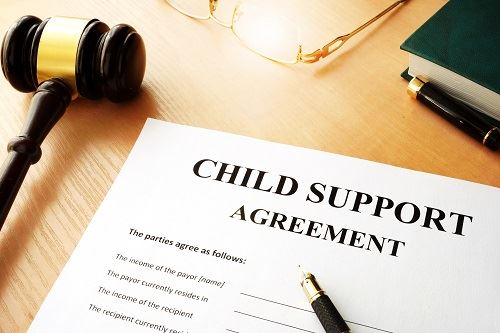 Illinois Child Support Law says that in a dissolution of marriage, a legal separation, or a modification of an existing divorce decree, the court may order either or both parents of a child of the marriage to pay "an amount reasonable and necessary" for his or her support. The duty of support owed to a minor child includes the obligation to provide for his or her necessary physical, mental, and emotional health needs.
In July of 2017, an updated child support law took effect in Illinois, changing the way child support payments are calculated. While the previous law based child support payments from a non-custodial parent to a custodial parent only on the number of children and the non-custodial parent's income, the new law takes both parents' incomes into account.
Under this law, the court will determine the amount that would regularly be spent to care for children based on both parents' combined income. This amount will be divided between the parents based on each parent's individual income relative to the combined income. The amount of child support payments may also be affected by each parent's amount of parental responsibility and the amount of parenting time each parent has with their children. The court applies these guidelines unless the amount determined would not be in the best interests of the child.
Other factors the court may look at include:
The financial resources and needs of the child or the custodial parent
The standard of living the child would have enjoyed had the marriage not been dissolved
The physical and emotional condition of the child, and his educational needs
The financial resources and needs of the non-custodial parent
Can A Lawyer Help Reduce Child Support?
Speaking with a child support attorney can help you understand the laws concerning a child support. A family law attorney help parents with kid support concerns, consisting of developing, enforcing, and any other concerns adjusting child support payments.
If you are facing a child support dispute, call the attorneys at the Roscich & Martel Law Firm now. Dial (630) 793-6337.
Hiring an Attorney Is in Your Best Interest
Determining child support payments can quickly become complicated when certain subjective factors are considered. The Naperville child support attorneys at the Roscich & Martel Law Firm are well versed in the updated child support guidelines – there is no substitute for the kind of direct experience we have. Whether we represent the parent who will pay child support (the non-custodial parent) or the one who will receive it, we have no other objective than to look out for the best interests of our client and their children.
Enforcement of Child Support Orders
In a perfect world, divorced spouses and parents would meet the terms of their custody and support judgments without fail, but unfortunately, that is not always the case. When a former spouse or co-parent interferes in parenting rights or fails to pay child support, you may need to take legal action to enforce the court's orders. At the Roscich & Martel Law Firm, we are experienced in helping clients with child support collection and the enforcement of court orders. While our Naperville child support lawyers attempt to resolve these issues amicably, we understand that it is often necessary to involve the court in these matters.
What Happens if You Don't Pay Child Support
The law is clear in Illinois: Both parents are financially responsible for the upbringing of a child. If your former spouse or co-parent is not fulfilling his or her child support obligations, you have options. With the help of our experienced attorneys, you can obtain a court order to have money withheld from your former spouse's paycheck.
Additionally, the court may take further action to compel parents to live up to their child support obligations by:
Suspending their driver's license
Suspending their U.S. passport
Seizing their assets
Including their child support debt on credit reports
Intercepting their tax refunds
Criminally prosecuting them
Enforcement of Court Orders
Child support orders are not the only divorce orders that often require enforcement actions. When one parent is not abiding by the parenting agreement and/or denying parenting time, the other parent may need to file suit. Likewise, if spousal support payments are not made, legal action may be needed. Our attorneys offer effective legal counsel and representation in all types of family law enforcement actions.
To get started on your case, schedule your initial consultation with our team. Call us at (630) 793-6337.