High Net Worth Divorce
Roscich & Marel Law Firm, LLC is committed to helping protect your parental rights. Our Naperville DCFS defense attorney is here to guide you through the process.
Naperville High Net Worth Divorce Lawyer
Protecting Your Legal Rights & Your Assets
High net worth divorce cases often involve added challenges.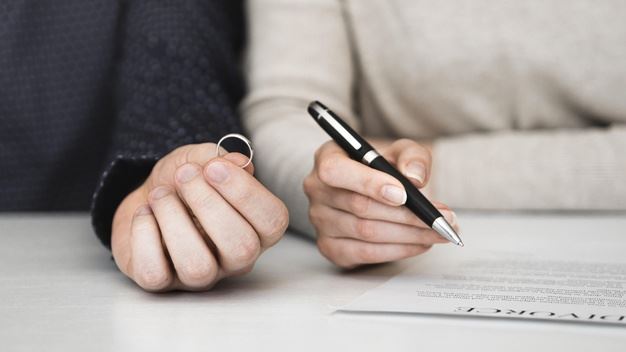 Typical issues of property division and support are usually magnified and complicated in high-income and high-asset divorces. At the Roscich & Martel Law Firm, LLC, our Naperville divorce attorneys are experienced in counseling and representing clients in these complex marriage dissolution cases. Our lawyers seek to resolve issues pertaining to property division, child custody, child support, and alimony as amicably as possible to save our clients time, stress, and expense.
---
If You Are Facing a Divorce With Significant Assets, Protect Your Rights by Having the Roscich & Martel Law Firm on Your Side. Call Us at (630) 793-6337!
---
Equitable Distribution in High Net Worth Divorces
Illinois is an equitable distribution state, which means marital property does not have to be divided equally but it should be divided fairly considering the circumstances of each divorce case. The first step to ensuring that assets are divided equitably is identifying and valuing all marital property. Disputes over the characterization of marital and non-marital property are common, particularly in high net worth divorce cases.
Our family law attorneys are skilled in effectively and accurately separating marital and non-marital property and resolving other property division issues including:
Business valuation and division of closely held business interests
Real estate valuation and liquidation
Valuation of financial investments
Valuation of high-value assets such as art collections, jewelry, vehicles, boats, etc.
Enforcing and contesting prenuptial and postnuptial agreement terms
Uncovering hidden assets or undisclosed asset transfers
Complicated tax liability and planning issues
We work closely with our clients to understand your priorities in asset division and strongly advocate for your rights and financial interests. Our Naperville family law attorneys first attempt to resolve these issues through negotiation and alternative dispute resolution strategies but we will fight for our clients in court whenever necessary.
---
Ready to Get Started on Your Divorce Case? Contact Us Today by Calling (630) 793-6337!
---

Real Reviews From Our Clients
"I can only praise them for their diligence."

Former Client

They will continue to handle all of our future legal matters.

Bill & Norma P.

"Thank you so much for everything."

Cindy M.
Our Values What Our Work Means
Honest and Knowledgeable Legal Guidance

Award-Winning Team of Attorneys
Free Consultations Available
Contact Our Offices
Whether you have questions or you're ready to get started, our legal team is ready to help. Complete our form below or call us at (630) 793-6337.